Snap (SNAP) stock closed down 6% on Thursday after the reality TV star said she is no longer using the app. The plunge wiped about $1.3 billion off the company's market value.
 Snapchat loses $1.3 billion after Kylie Jenner tweets.
Jenner has been one of Snapchat's most influential users.
"Sooo does anyone else not open Snapchat anymore? Or is it just me… ugh this is so sad," Jenner tweeted on Wednesday.
sooo does anyone else not open Snapchat anymore? Or is it just me… ugh this is so sad.

— Kylie Jenner (@KylieJenner) February 21, 2018
When Kylie Jenner tweets, investors might be paying attention. That possibility may now have some social media platforms running scared.
On Wednesday, Jenner, who has 24.5 million followers on Twitter, threw shade at Snapchat with a tweet asking if anyone actually used the app anymore.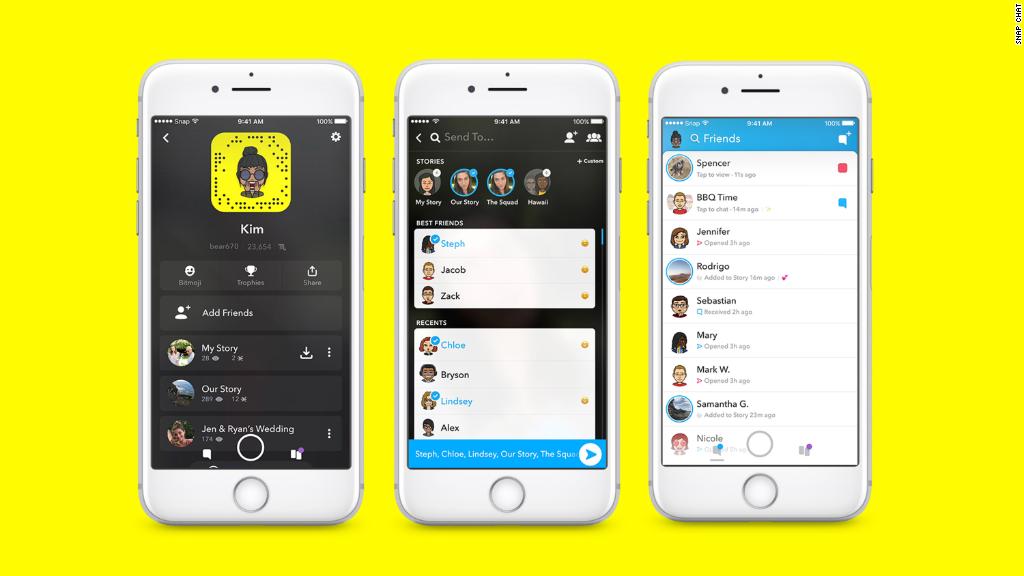 Snap Inc., faced with a string of criticism over Snapchat's recent redesign, is having a tough day on Wall Street after Kylie Jenner declared the app a shell of its former self on Twitter. The single tweet, an echo of the chorus of users who've complained in recent weeks over the app's new look, saw Snap Inc.'s market valuation tumble by at least $1.3 billion on Thursday.
She gave birth to a daughter this month, and her Instagram post announcing the pregnancy quickly became one of the most liked posts of all time on the social media platform.
Snap Inc.'s shares fell by over six percent in Thursday trading, a loss of about $1.3 billion in market capitalization.
Snapchat has been under fire from users who have criticized the app's new layout for being too confusing to navigate. Over 1.2 million people have signed a petition on Change.org asking Snapchat to remove the redesign.
Snap did not respond to a request for comment.