Samsung will unveil the Galaxy S9 on Sunday in Barcelona, during a press event at which it'll pretty much confirm every Galaxy S9 rumor we've seen so far, especially the leaks that dropped earlier this week. Plenty of folks have had a chance to actually use a Galaxy S9 already, and they spilled the beans over on Reddit.
Pictures of Samsung's latest flagship phone have been disclosed by an app released by the firm itself.
The images were discovered hidden via a hack of Unpacked 2018, a program that the company has asked invitees to Sunday's launch of the handset in Barcelona to download.
The disclosure backs up details divulged by earlier unverified leaks about the Galaxy S9.
Experts say the revelations threaten to detract from the official unveiling.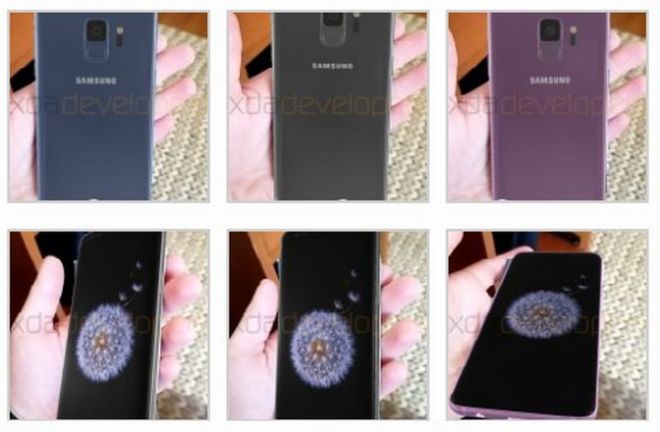 The images of a computer-generated model of the phone were apparently created to provide an augmented reality experience at Samsung's Mobile World Congress press event, according to the news site XDA Developers.
It was first to publish the photos. It said they were sourced from an anonymous Reddit user who had decompiled the Android version of the app's software and then used the findings to fool Samsung into sharing the imagery.
"The 3D models that we obtained were lifted directly Samsung's server where they are hosted," Mishaal Rahman, XDA's editor-in-chief told the BBC.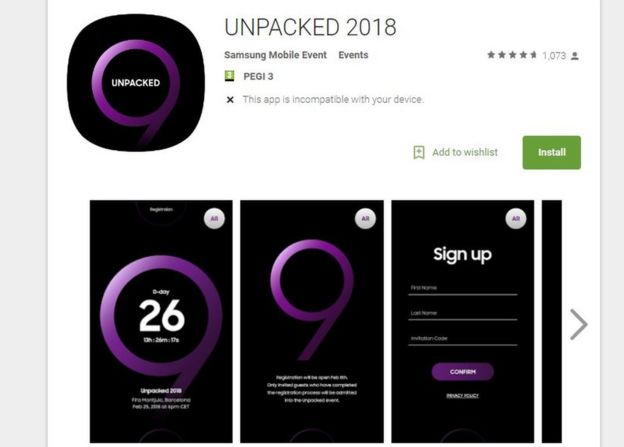 "There's no doubt [they are real].
"I think this is the cherry on top of things… anything that is published ahead of Samsung's event is an embarrassment to them as I'm sure they wanted to keep this a secret."
THERE IS LIGHT BLUE FEATURE