The woman suspected of opening fire at YouTube's HQ in California had reportedly criticised the platform for suppressing her videos and reducing her revenue.
Police have named Nasim Aghdam, 39, as the suspect in Tuesday's gun attack that left three people injured.
She is reported to have started shooting at an outside dining area before killing herself.
Now a picture of her vast online presence is starting to build.
US media say Aghdam, who lived in San Diego, southern California, ran a website and multiple YouTube channels.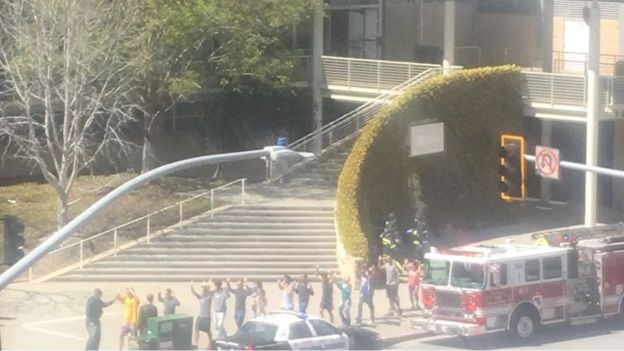 She posted videos on a variety of subjects including hand art, exercise and animal cruelty.
Her father, Ismail, told local US media she had become angry because YouTube had stopped paying her for uploading videos.
The platform "stopped everything and now she has no income," he told NBC news.
He also said she had been reported missing on Monday after not answering calls for two days. Police later found her sleeping in her car in Mountain View, 25km (15 miles) south of the YouTube offices in San Bruno and reported this to her family, but did not detain her.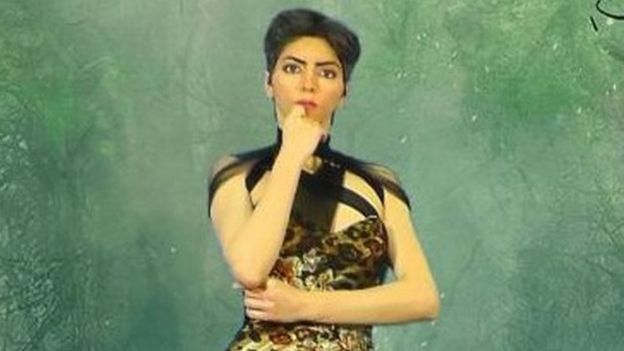 Aghdam's father then warned police that she might go to YouTube as she "hated the company," local media said.
YouTube terminated all of her channels following the shooting. Her Instagram and Facebook accounts have also been removed.
Aghdam also posted on her website about animal rights and the cruelty of the fur trade.
A screenshot from one of her channels, posted on her website, describes her as a "vegan bodybuilder and animal rights activist" promoting a "healthy and humane lifestyle".
She appears to have garnered thousands of subscribers across her various accounts. Her website lists Turkish, Farsi and English language YouTube channels.
One channel – titled Nasime Sabz – has more than 11,000 subscribers and four million views.
She also appears to have had a large following on Instagram. A screenshot from one of her accounts, in which she describes herself as a model, artist and comedian, has more than 54,000 followers.
"My Instagram followers, views, likes are real," a post on her website reads.
But despite her large following, Aghdam railed against YouTube for filtering her content, leading to fewer views.
"Videos of targeted users are filtered and merely relegated so that people can hardly see their videos," she said.
"There is no equal growth opportunity on YouTube or any other video sharing site. Your channel will grow if they want [it] to!"
A video in which she accused YouTube of discriminating against her has been widely shared on Twitter.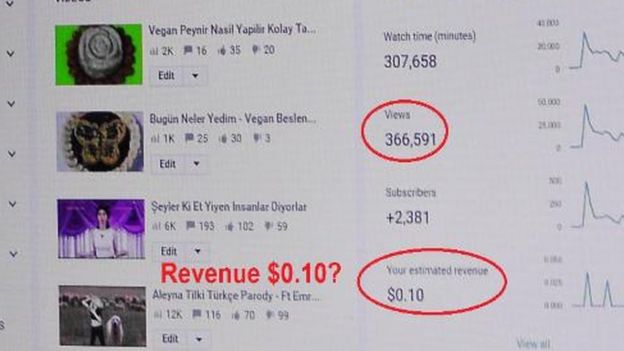 Aghdam also criticised "close-minded" YouTube employees for adding an age-restriction to one of her videos and reducing the amount of money she could make.
Those who upload videos can receive money from advertisements but the company can "de-monetize" channels for various reasons, taking adverts off. It is unclear if this happened with her material.
In one image posted on her website, she complained about making just 10 US cents from 300,000 video views.